NAS Asustor Lockerstor 8 AS6508T CPU Intel Atom C3538 Quad-core, RAM 8GB DDR4, 2x 10GbE, 8 khay ổ cứng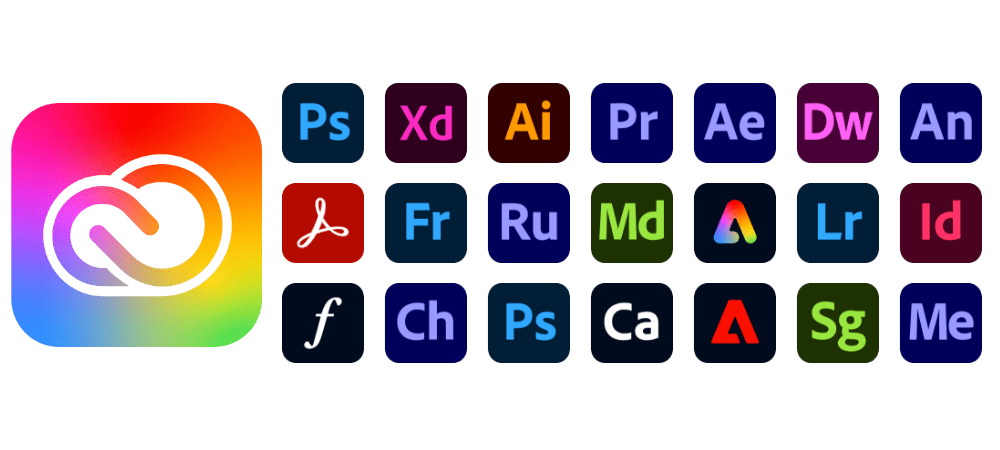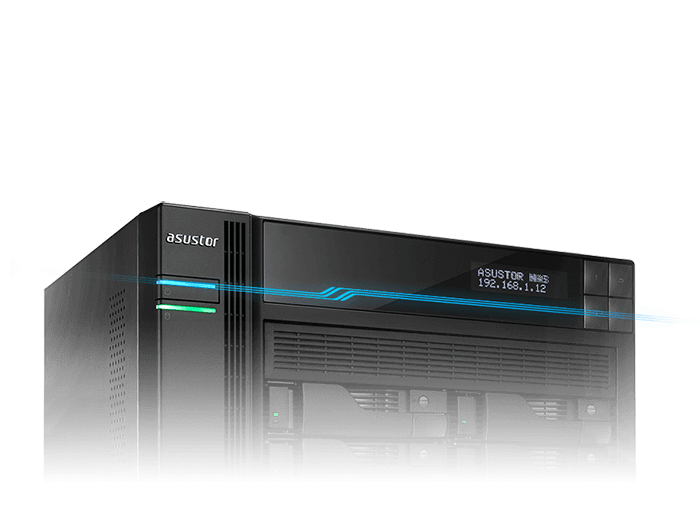 All new front panel design.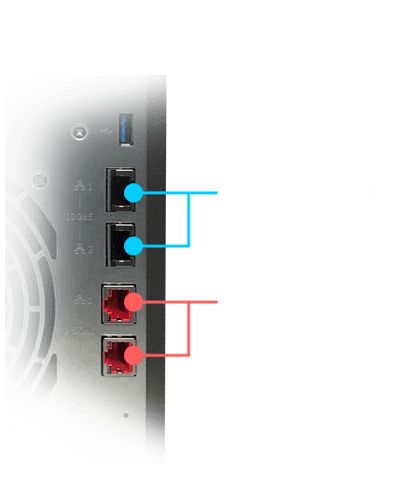 Dual 10 and 2.5 Gigabit ports. Faster than ever.
The all new Lockerstor series of NAS feature dual Intel 10-Gigabit Ethernet ports as well as dual Realtek 2.5-Gigabit Ethernet ports. With a managed switch that supports multiple speeds, take advantage of up to 20 gbps of speed with both 10-Gigabit ports or up to 5 gbps on both 2.5-Gigabit ports.
*Two Cat 6a and two Cat 5e cables included in box.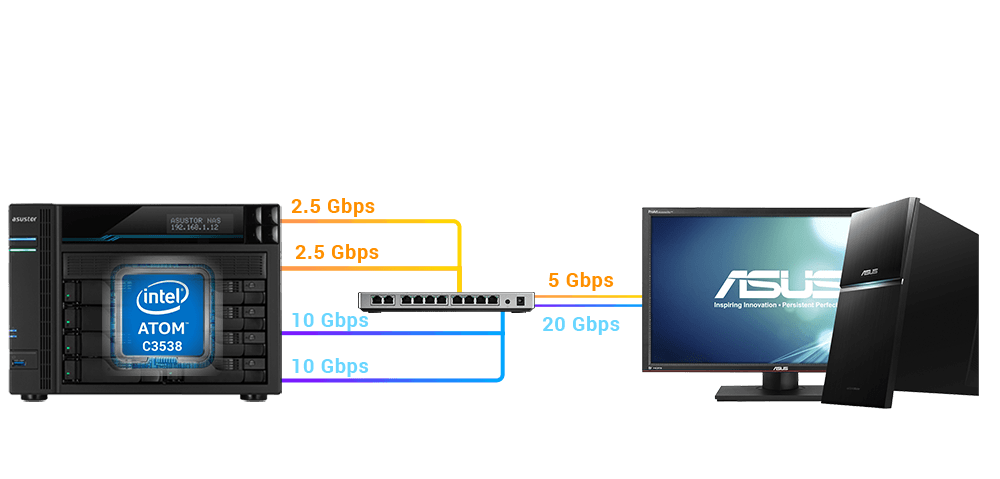 Link Aggregation (RAID 5)
Windows sequential read and write
10 GbE
2,348
MB/S

Read / 1,040 MB/S Write
2.5 GbE
565
MB/S

Read / 553 MB/S Write
* Performance figures are achieved in the ASUSTOR lab using state of the art client computers under optimized network settings, and could vary in different environments. Ordinary desktop or notebook computers may be unable to reproduce these figures.
SSD Cache
The recently updated ADM features an updated Linux Kernel and additional performance enhancements. The Lockerstor series introduce M.2 PCIe NVMe SSD caching increasing performance.
1. Lockerstor NVMe SSD caching increases performance by up to 60%.
2. Lockerstor NVMe SSD caching is faster than if all bays were filled with SATA SSDs while remaining cheaper.
With dual 10-Gigabit Ethernet, bottlenecks on NVMe SSDs have been lifted, making the Lockerstor one of the fastest NAS devices ever.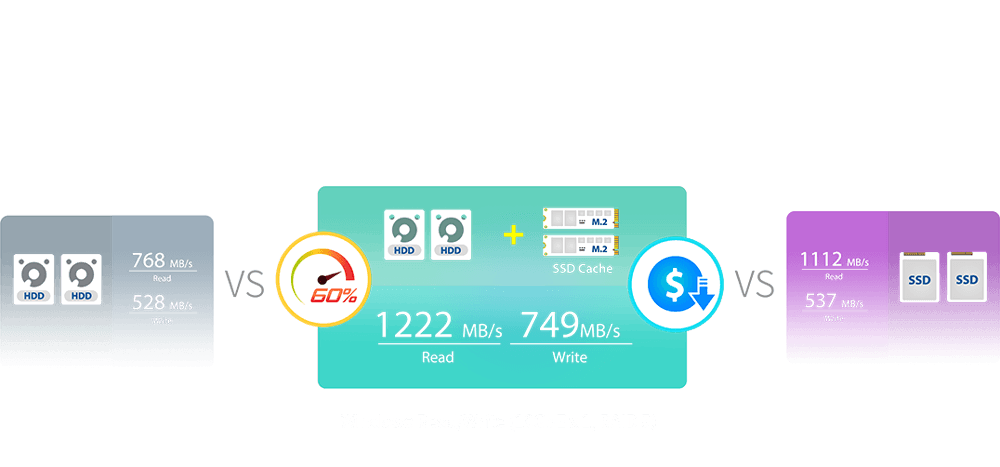 Thumbscrews for easy M.2 SSD installation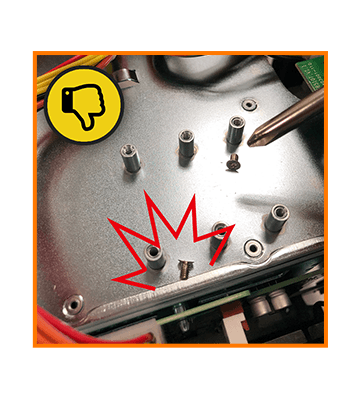 Regular screws are difficult to handle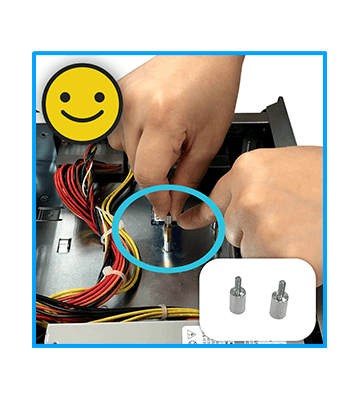 Thumbscrews are easier to manipulate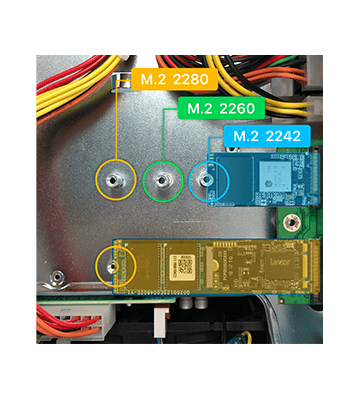 Two M.2 2280, 2260 or 2242 slots supporting NVMe and AHCI SSDs
Eight Bays with Flexible M.2 SSD Caching
The AS6508T is a cost-effective large capacity NAS designed for enterprise environments.The AS6508T supports online capacity expansion, allowing for the flexible purchase of enterprise storage equipment. When your budget and storage requirements are smaller, you can purchase a smaller number of hard disks. Additional disks can be purchased as your storage requirements grow. Combined with ASUSTOR's MyArchive storage technology, this allows you to effectively achieve unlimited storage.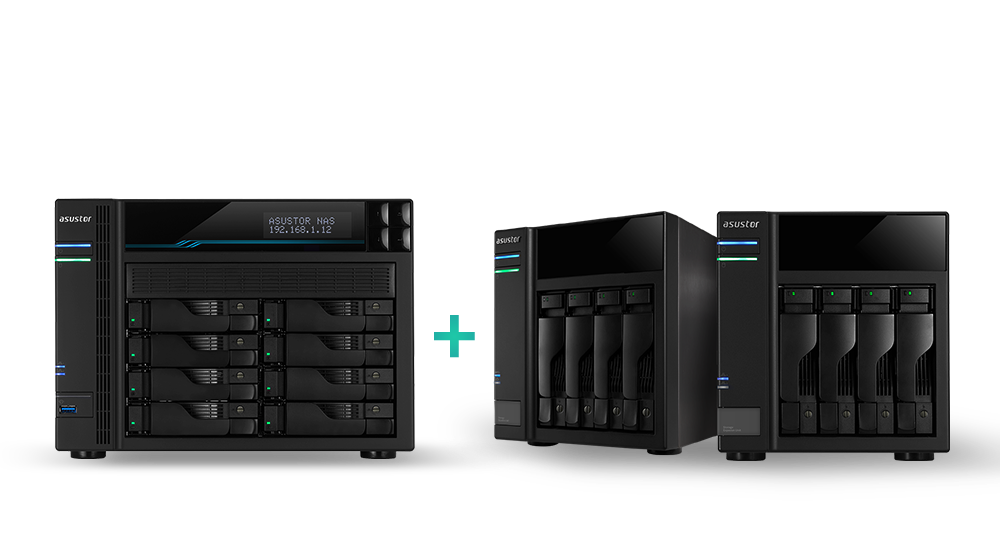 Powerful and high efficient cooling design
The Lockerstor utilizes PWM fans with smart speed controls and heatsinks with push-pin mounting to achieve optimal airflow, enhancing stability and maintaining high performance even under high loads.
The Lockerstor's improved design features improved heatsinks that are taller than previous models to ensure even more efficient cooling and heat dissipation.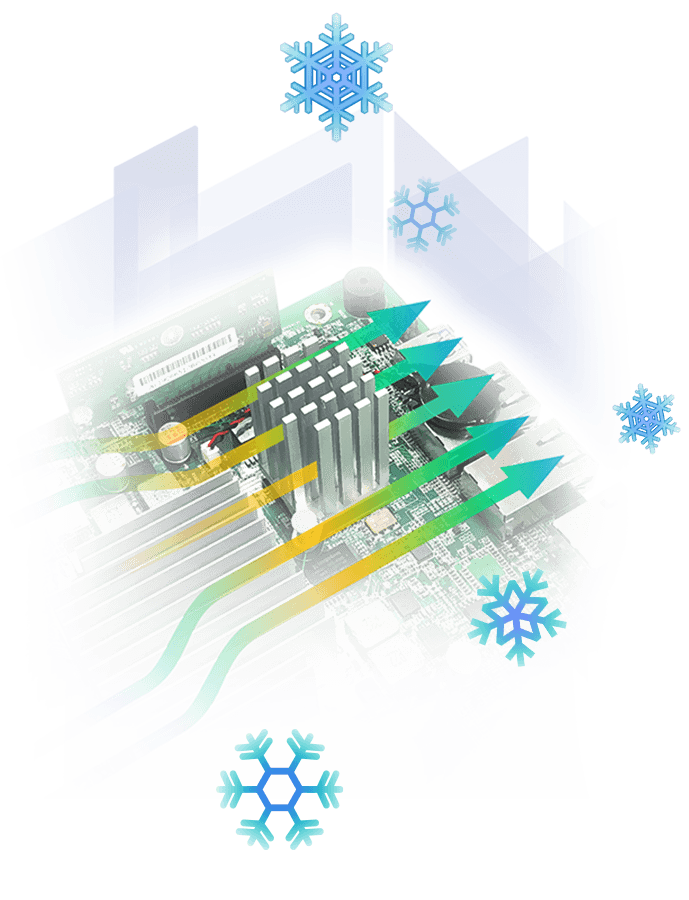 Easily upgrade memory by opening the chassis.
The Lockerstor comes with 8 Gigabytes of DDR4 RAM and can be upgraded up to 32GB. DDR4 RAM provides up to 30% greater performance than DDR3 while also lowering energy requirements by 40%.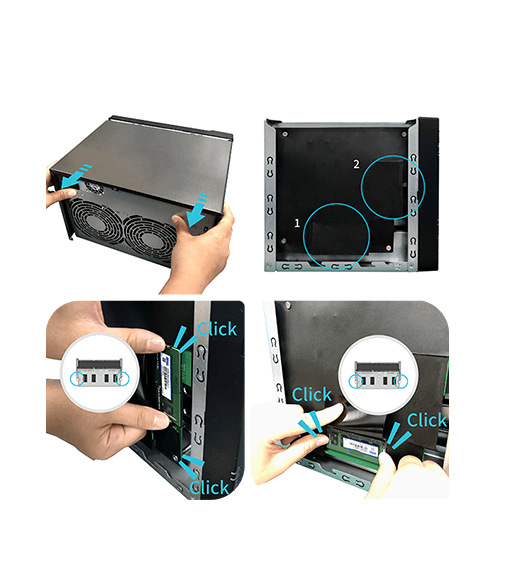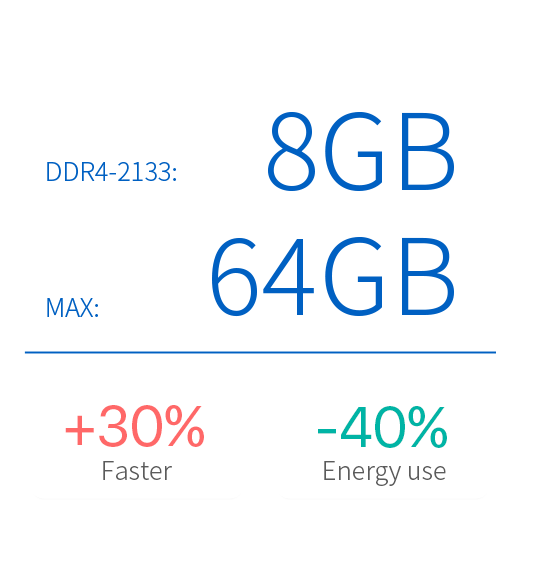 24/7 Reliability and Durability
All ASUSTOR NAS are designed for and are suitable for 24/7 use. ASUSTOR NAS devices have also undergone rigorous tests, such as drop tests and burn tests to test durability in extreme conditions. Heatsinks were added to sensitive components to dissipate heat, helping to maintain the longevity of the device.
---

Protected From the Inside and Out
Protect your data from loss, damage and attacks with the Lockerstor 8. A Lockerstor is better protected by running the Linux-based ADM, employing a built-in firewall, ClamAV Antivirus, MyArchive and ADM's various backup tools help protect ransomware even better.
Network Attack Protection
Secure Data Transmission
VPN connection
SSL certificate connection
Automatic logout
Internal Data
MyArchive offline backup
AES-256 folder encryption
Antivirus software – ClamAV
Access Control
File/folder/app isolation
2-Step Verification
Wake-on-LAN (WOL)
Wake-on-WAN (WAN)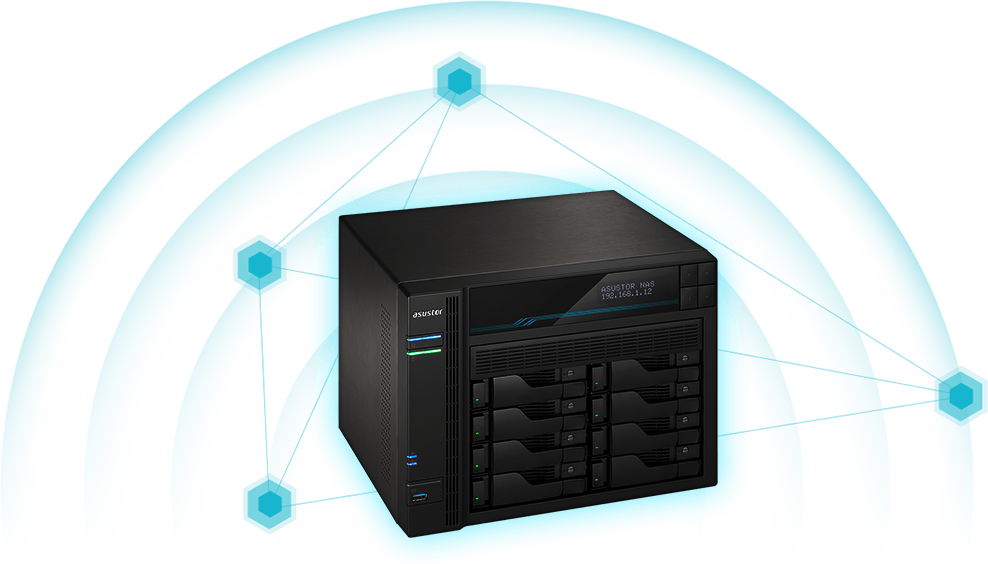 Wake Up From Anywhere
The Lockerstor 8 and 10 feature Wake on WAN technology. No specialized equipment or settings are needed to wake the NAS. Simply use ASUSTOR's wide variety of mobile apps, including but not limited to AiMaster, AiMusic, AiVideos and AiData to turn the NAS on or off remotely. Wake on WAN helps protect data by keeping the NAS powered off when not in use; thereby helping to prevent attacks, protects data integrity by remaining powered off during power failures and Wake on WAN also saves electricity, making for an even more efficient NAS.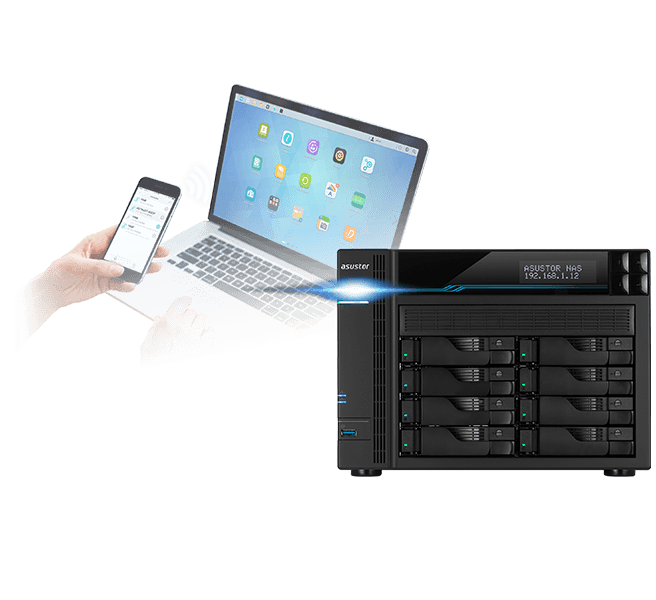 Use mobile apps like AiMaster to power the NAS on or off.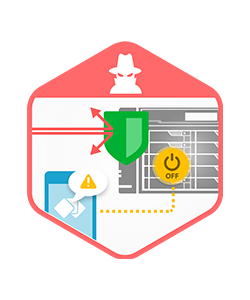 Helps prevent attacks and protect data.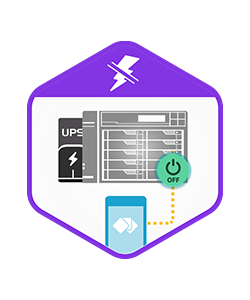 Power outage management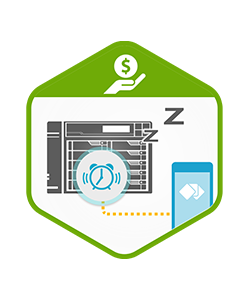 Saves electricity
ASUSTOR is honoured to sponsor Florian's devotion to environmental protection.
Protected From Ransomware
The Lockerstor comes with the most up-to-date version of ADM to help protect against ransomware attacks. With Snapshot Center and Btrfs providing efficient snapshots to easily restore lost data. Other security features found on the Lockerstor are the ability to create one or more replacement administrator accounts, a firewall by ADM Defender that features black and white lists and the ability to change default ports, disable SSH and Terminal to prevent remote attacks. MyArchive cold storage hard drive security can also be increased by implementing AES 256bit encryption.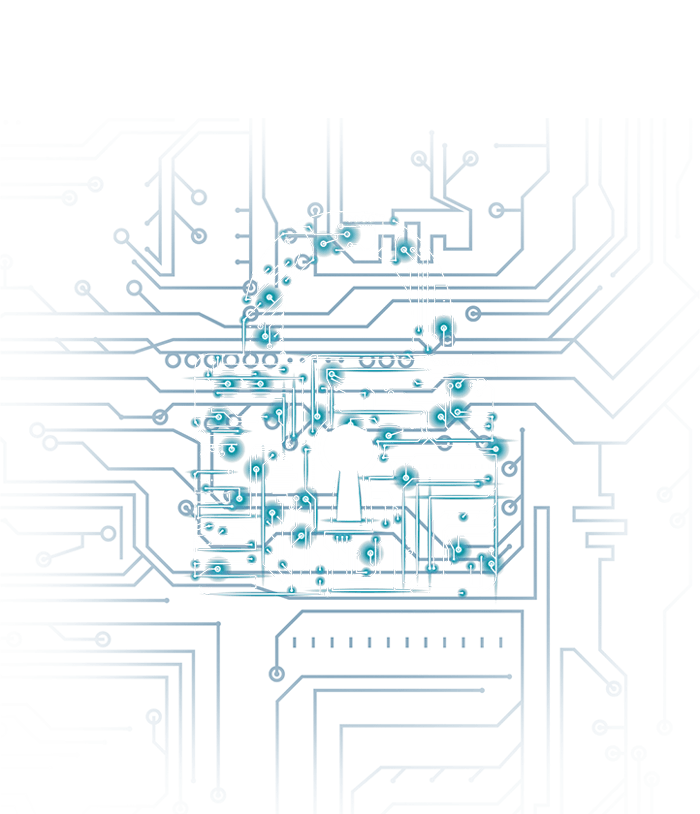 Comprehensive Backup Solutions
ASUSTOR's comprehensive backup solution provides more than twelve backup options, including, but not limited to Amazon S3, Dropbox, Google Drive, and OneDrive. ASUSTOR Backup Plan for Windows as well as Time Machine for macOS provide easy backups for desktop and laptops while MyArchive removable hard drives provide long term storage. Btrfs is now supported and with Snapshot Center, can take snapshots of your information in the event of unintentional modification. Restore previous versions easily with Snapshot Center.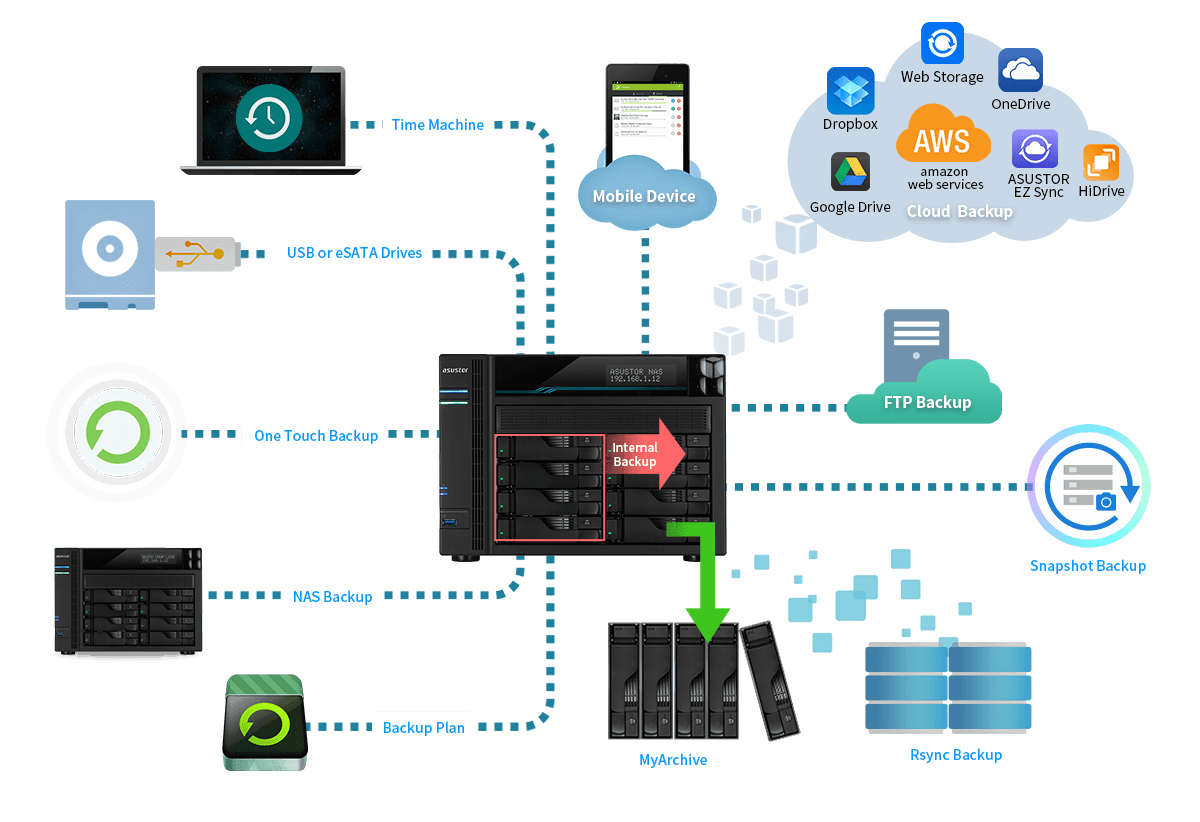 Cross-Platform Multi-User Access
The ASUSTOR NAS provides seamless cross-platform and multi-user access, allowing you to easily connect to your NAS from Windows, macOS or Unix-like operating systems no matter if you are using a PC, notebook, tablet or smartphone.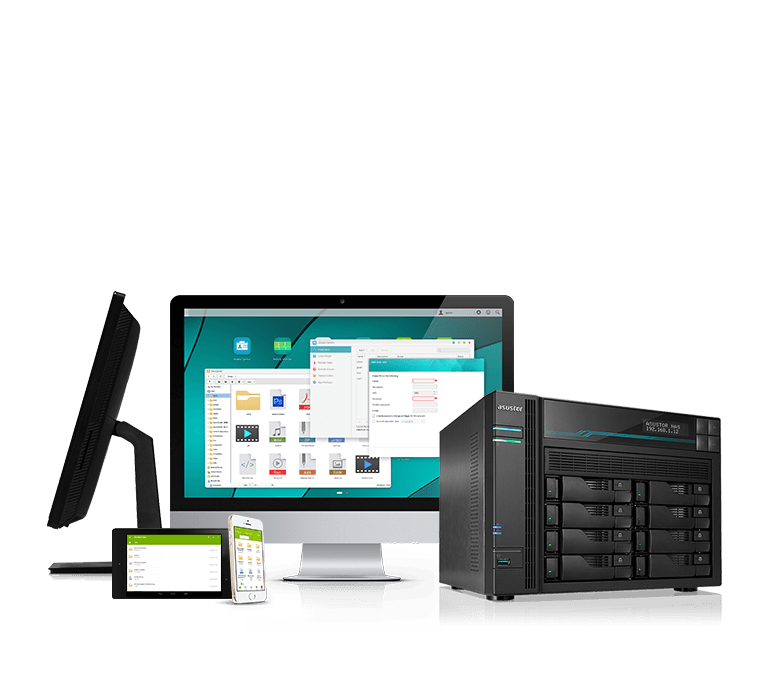 512
---
Concurrent Connections
Snapshot Center
Snapshot Center is a new feature for ASUSTOR NAS devices to utilize Btrfs and iSCSI volumes to take snapshots of the information inside a NAS. Snapshot Center supports up to 256 snapshots of a volume and can be done every five minutes, creating a backup that can be restored easily if data is damaged or lost.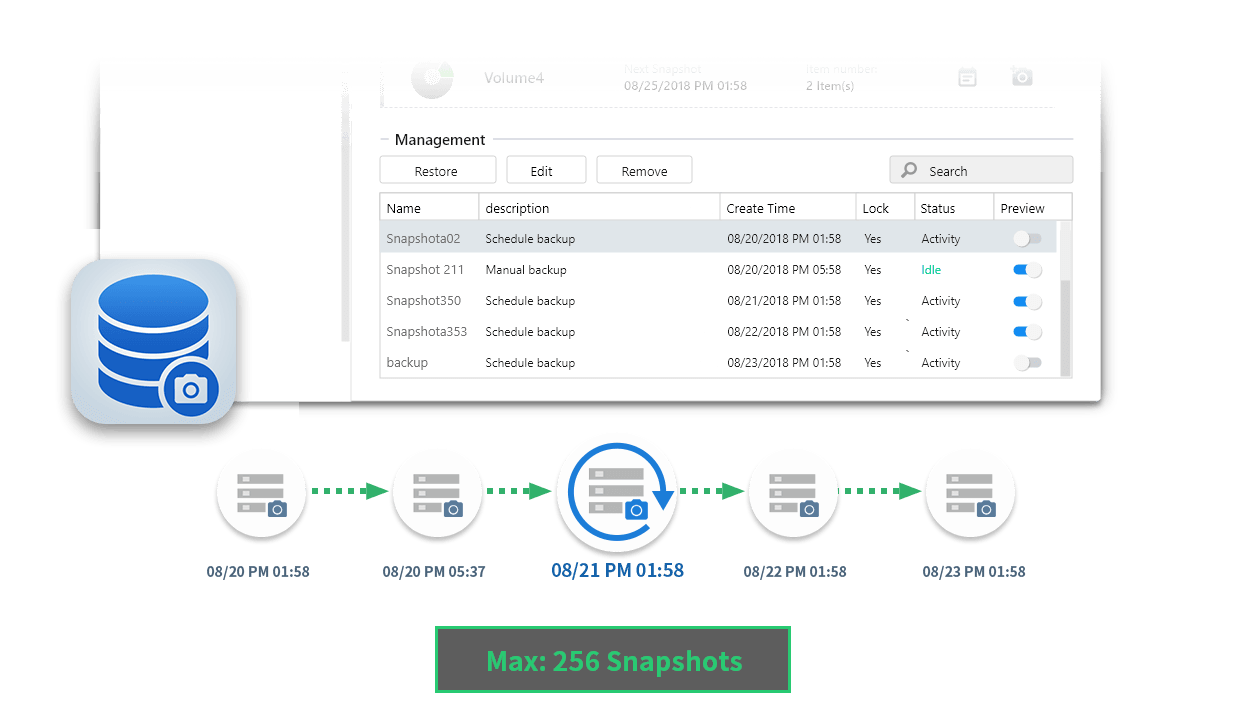 ASUSTOR EZ Sync
ASUSTOR EZ Sync
All new UI. Simpler and easier to operate. View NAS information quickly.
More complete settings – offering detailed folder lists. Easily select folders and files not in a folder.
Notifications for abnormal status
Support 2-step verification increase account safety.
Improve NAS connecting and file sync system stability for better user experience.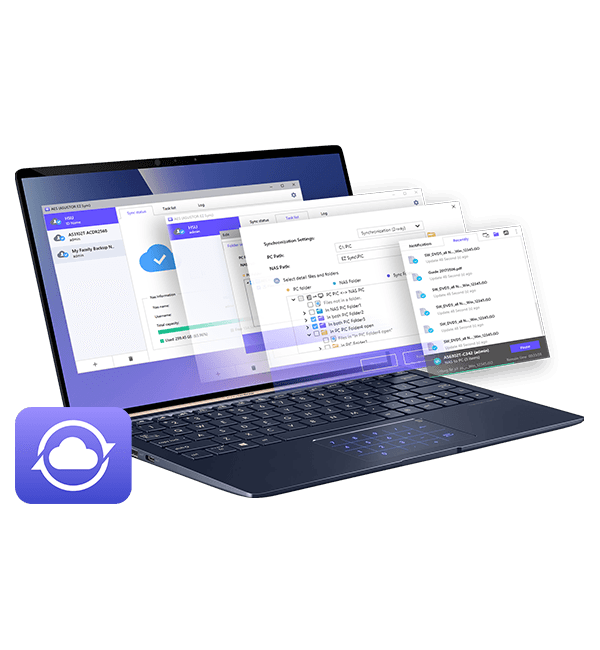 File Editing and Project Collaboration
Nextcloud and OnlyOffice make collaborating on projects easier than ever by creating a cloud office suite for offices to work on documents, spreadsheets, presentations and more.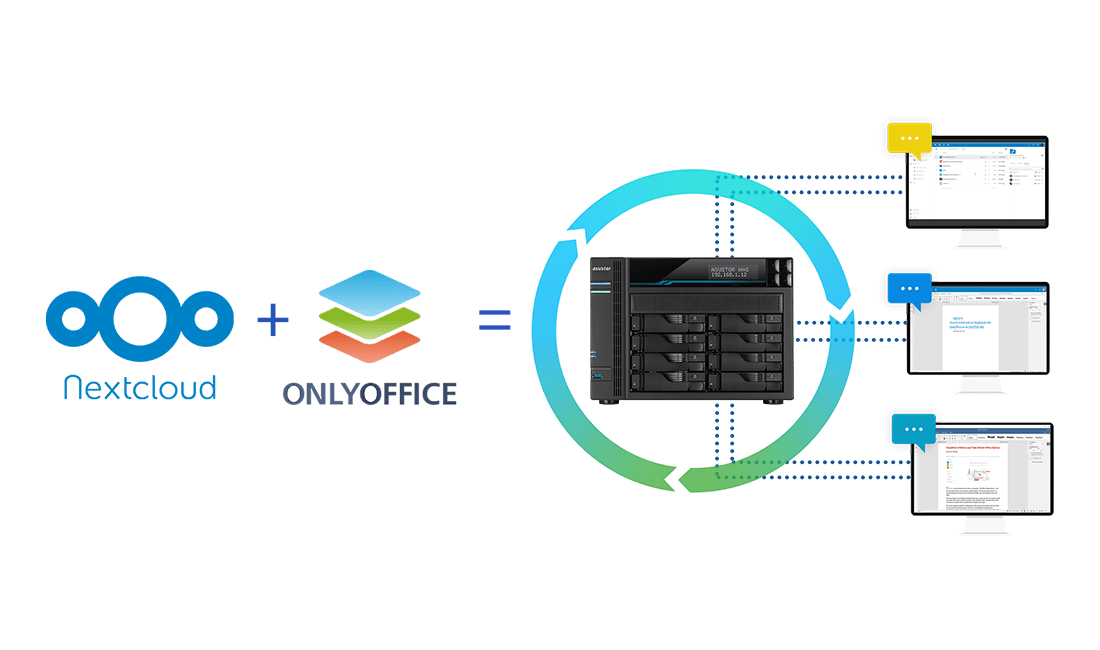 Exclusive MyArchive Cold Backup Technology
Unlimited Capacity Expansion
MyArchive cold backup technology turns NAS hard disks into removable storage archives. Directly insert a MyArchive hard disk into the NAS to easily access, backup and share terabytes of content.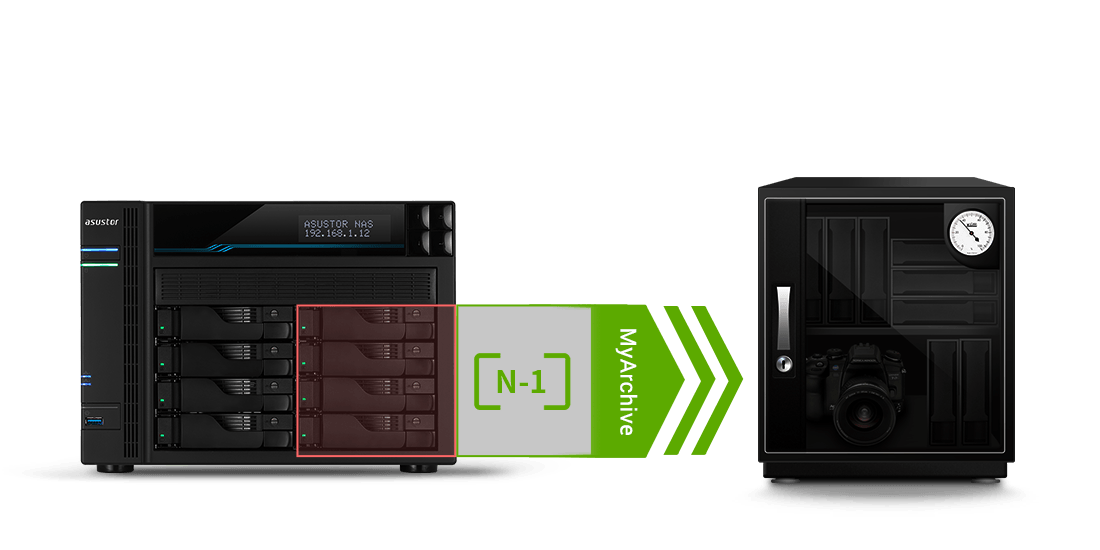 Virtual Applications with Virtualbox
Deploy all kinds of operating systems to your NAS.
ADM 3.5 brings a newer Linux Kernel, providing better system security and stability.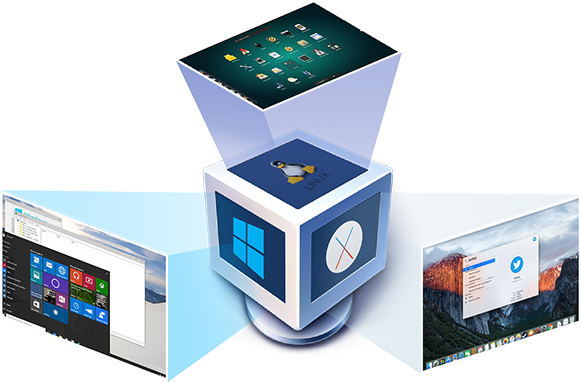 Software


Portainer – Easy Docker Deployments

Even more possibilities for ADM with Portainer for Docker images. With thousands of images, Portainer can download and deploy more types of programs than ever before. Portainer is incredibly user friendly and employs a graphical interface to make docker images easier to deploy than ever.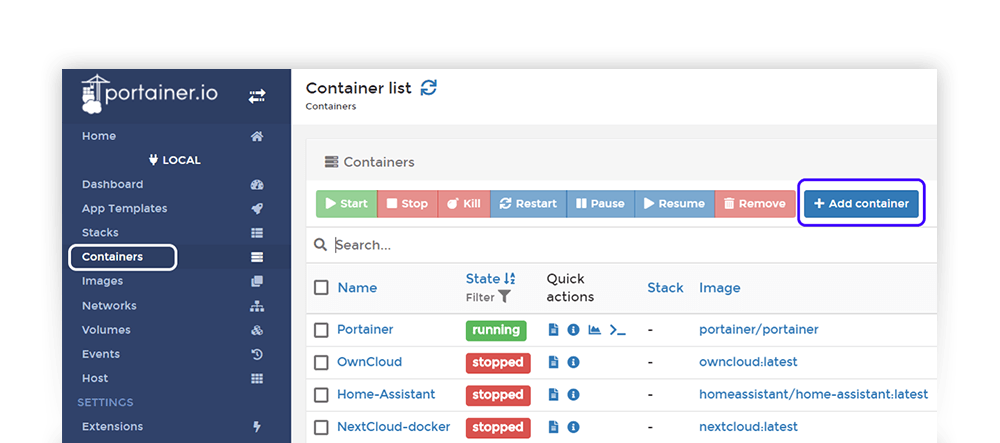 Comprehensive Surveillance System
An ASUSTOR NAS provides optimal reliability for home and small business users looking to set up a surveillance system. Four free camera channels are offered, making it an extremely cost-effective surveillance solution for those looking to protect their home or small business. ASUSTOR provides each NAS with the capability to expand to more cameras for those with bigger demands. Up to 64 camera channels can be purchased through camera licenses. After installing Surveillance Center and its corresponding mobile app AiSecure, stream live surveillance feeds to virtually any internet-connected Android or iOS smartphone to keep an eye on your most valued assets from anywhere, inside or outside.
5 Steps 60 Sec
Setup your surveillance system in a flash
Start quick installation wizard
Automatic camera search
Add cameras with just one click
Configure video format
Configure recording schedule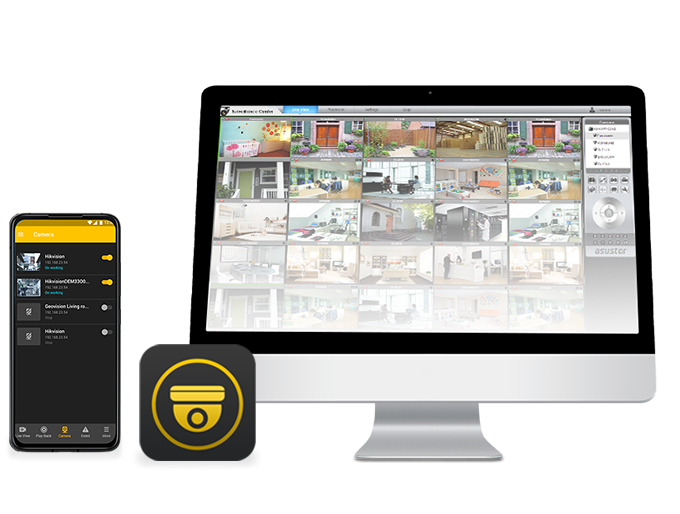 Supports up to 64 camera channels
Your own streaming center. Stream your from a phone or tablet as well as a computer to multiple streaming platforms, Including, but not limited to Twitch, YouTube, Facebook, Instagram, Restream or RTMP compatible platforms. Unlike services like restream.io, ASUSTOR Live doesn't require fees to operate to stream to multiple platforms and channels which saves you money and streaming resources. Recordings can be safely saved to your NAS for future use.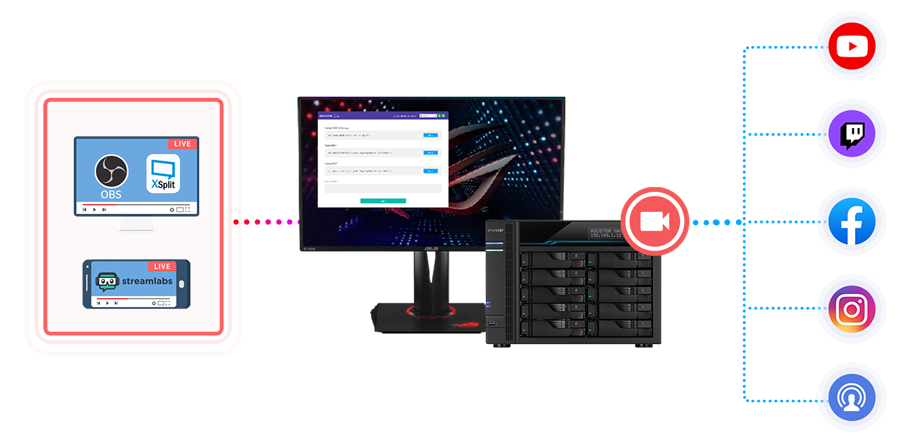 Enterprise Versatility
ASUSTOR NAS offers rich variety of services for business users. For the price of one NAS you can create a multifunctional server that is worth much more.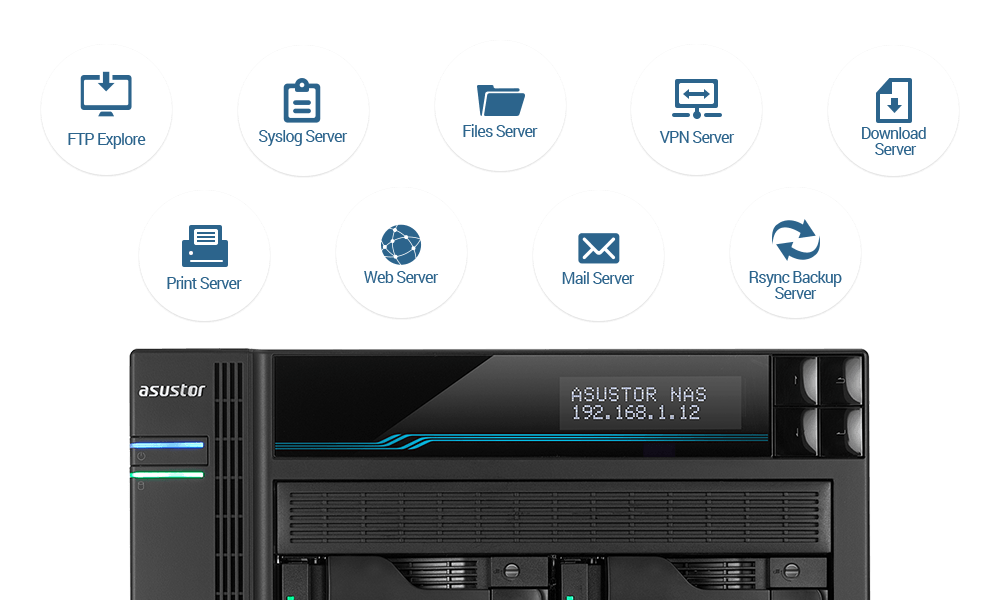 App Central
Unleash the unlimited potential of an ASUSTOR NAS. The applications that come pre-installed with each ASUSTOR NAS device are just the beginning. At your convenience, browse through and download any applications that pique your interest from App Central. Whether your interests lie in business, website construction or digital home entertainment, App Central has you covered. With over 200 unique apps, App Central provides you with a virtually boundless variety of applications that to satisfy your digital lifestyle needs. Explore the virtually unlimited potential of your ASUSTOR NAS while creating a personalized experience for yourself.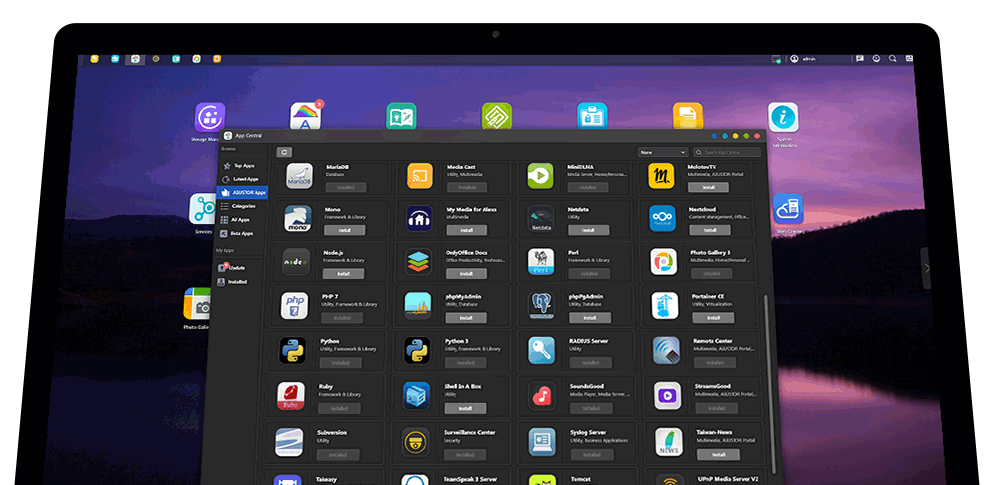 Mobile Apps
ASUSTOR's exclusive EZ-Connect technology allows you to connect to your NAS from anywhere with your Android or iOS device to securely access, download, upload and share files and information. ASUSTOR mobile apps securely protect your privacy and data by requiring passwords in order to protect your privacy and data. You can also make use of HTTPS connections for even more added security.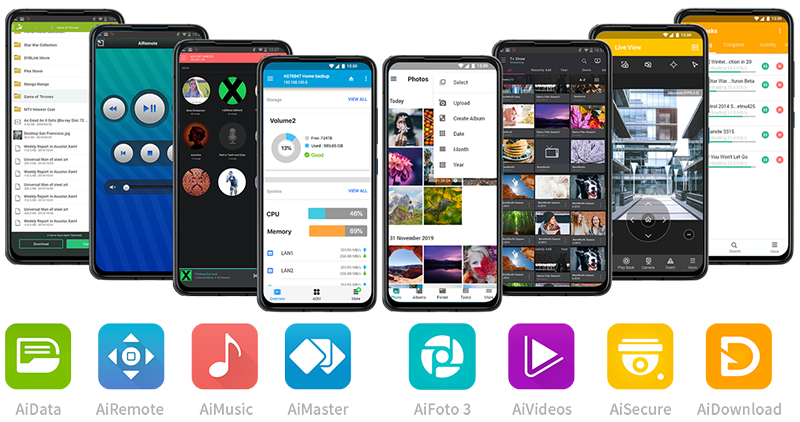 First-Class Product Warranty
All ASUSTOR NAS products come with a 3-year warranty. ASUSTOR continues to make customer service a priority in providing the highest standard of after-sales service and technical support.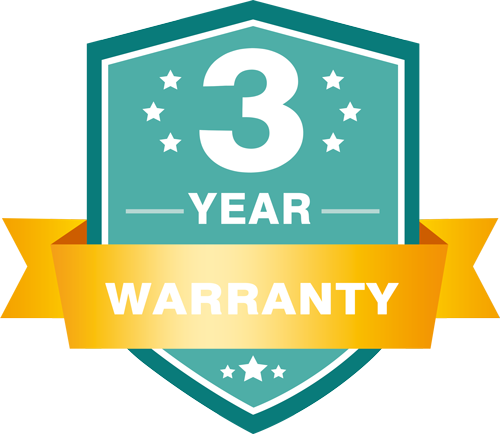 Hardware Specifications
CPU
CPU Model: Intel ATOM C3538
CPU Architecture: x64 64-bit
CPU Frequency: Quad-Core 2.1GHz
Memory
Memory: 8GB SO-DIMM DDR4 Compatibility
Memory Module Pre-installed: 8GB (1 x 8GB)
Total Memory Slots: 2
Memory Expandable up to: 64GB (2x 32GB) Installation Guide 

Support mixed capacity

Flash Memory: 4GB eMMC
Storage
HDD: 8 x SATA3 6Gb/s; 3.5″/2.5″ HDD/SSD  Compatibility
M.2 Drive Slots: 2x M.2 PCIe (NVMe) / SATA *M.2 2280, 2260, 2242. Installation Guide Compatibility
Maximum Internal Raw Capacity: 144 TB  (18 TB HDD X 8, Capacity may vary by RAID types)
Maximum Drive Bays with Expansion Unit: 16
Maximum Raw Capacity with Expansion Units: 288 TB  (18 TB HDD X 16, Capacity may vary by RAID types)
External Ports
Expansion: USB 3.2 Gen 1 x 2
Network: 10 Gigabit Ethernet x 2 (10G/1G); 2.5 Gigabit Ethernet x 2 (2.5G/1G/100M)
HDMI Output: N/A
Others
System Fan: 120mm x 2
LCD Panel
Power Supply Unit / Adapter: 250W x1
Input Power Voltage: 100V to 240V AC
Certification: FCC, CE, VCCI, BSMI, C-TICK
Operation
Power Consumption: 66.9W (Operation); 37.2W (Disk Hibernation);
Noise Level: 22dB (HDD idle)
Operation Temperature: 0°C~40°C (32°F~104°F)
Humidity: 5% to 95% RH
Size and Weight
Size: 215.5(H) x 293(W) x 230(D) mm
Weight: 6.2 (kg) / 13.67 (lb) Package Contents